About Tran Quang Coffee factory
The Tran Quang II Coffee Factory project of Tran Quang Coffee Company VSIP in Vietnam – Singapore Industrial Park was officially completed after more than 5 months of construction. In particular, the investor has focused on investing a system of modern machinery imported from Europe.
Production lines must comply with the strict standards of the BRC (British Retail Consortium) food safety and hygiene standard quality control and management system from the design and construction of factories to food processing.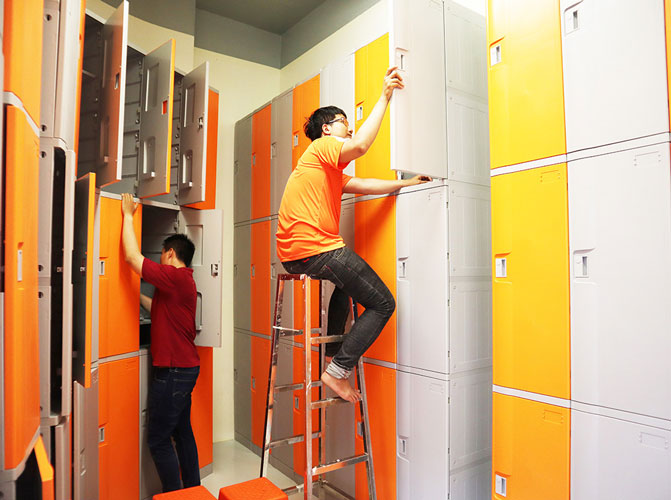 ABS locker installation process
Tran Quang Coffee Factory II is confident to bring safe products, the highest quality standards, ensuring the nutrition and health of consumers.
Previously, Nam Thuy Group was honored to partner with 300 locker ABS lockers and received positive feedback on the product after it was put into use. Therefore, after a process of searching, evaluating, negotiating, and chose to trust Nam Thuy to continue providing locker systems for this new factory.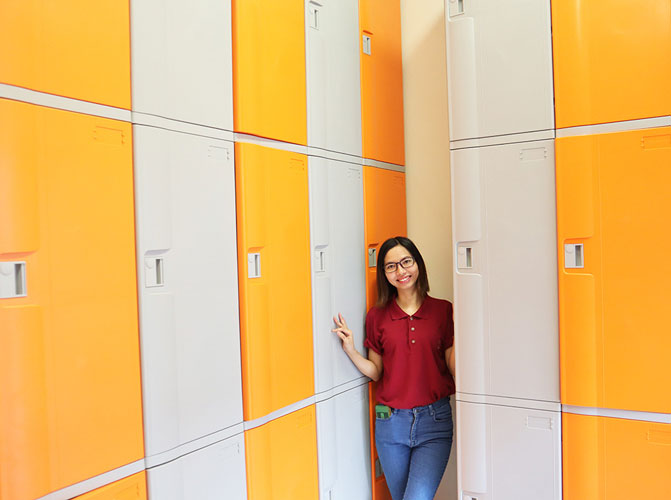 The necessary criteria to ensure food hygiene and safety standards
Hygiene is certainly a top priority for a tea and coffee factory like Tran Quang II Coffee Factory. At this point, Nam Thuy Group is confident that ABS lockers are the ideal choice over other product lines, based on the following features:
Resistant to mold, rust, termites.
Environment friendly.
On the surface of the locker is coated with Melamine, easy to clean, clean.
Highly durable, withstands great impacts from outside, durable even when placed in harsh environments.
Nam Thuy Group is very pleased to be able to once again accompany the Tran Quang VSIP Coffee Company in this large-scale project. Thank you to the investor for trusting and cooperating from the beginning to the final handover, as well as for creating favorable conditions for Nam Thuy Group to fulfill its role and work in the most perfect way in the project.
Finally, we wish the successful development of your company and will reap more success in the future.
About Tran Quang Coffee factory The Tran Quang II Coffee Factory project of Tran Quang Coffee Company VSIP in Vietnam – Singapore Industrial Park was officially completed after more than 5 months of construction. In particular, the investor has focused on investing a system of modern machinery imported from Europe. Production lines must comply with…