About EMART Supermarket Vietnam
EMART – Korea's number one retail supermarket chain, belongs to Shinsegae Group, a global retail company with more than 160 stores operating in Korea and China, with offices located in the United States and Japan.

Emart Vietnam is invested to build up to 60 million USD with the usable area up to 11,900 m2. Coming to Emart, customers enjoy many modern shopping and entertainment facilities with the best prices.
Providing smart solutions for sending and receiving posts at EMART supermarket 
In addition to smart solutions for tables and chairs in the school segment, Nam Thuy also brings a smart electronic storage solution with advanced and superior performance for Emart supermarket.
Every day, Emart welcomes thousands of visitors to come and shop. Therefore, the management, deposit and storage of personal belongings becomes an urgent problem for customers. Understanding the needs of customers, Emart has decided to install an intelligent MCU Locker (Microcomputer Unit locker) system that is operated by a self-service system, not only meeting customers' internal storage needs. for the procurement process, it also helps Emart reduce the workforce load, modernize its facilities, and improve service quality.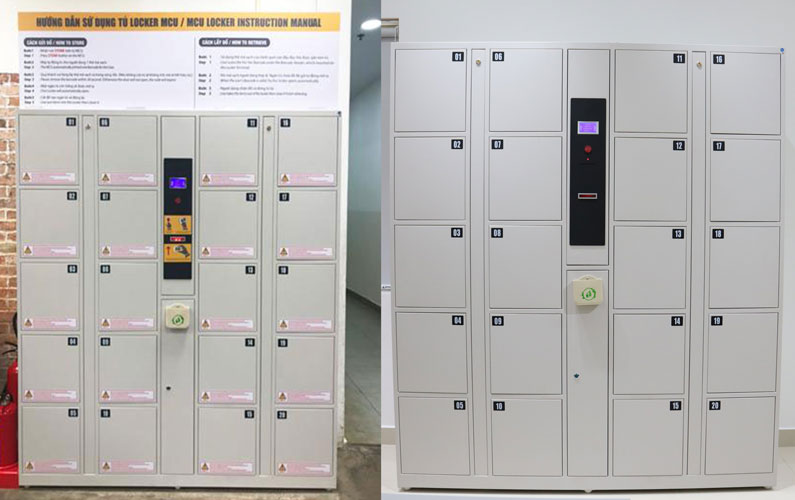 Facilities, improve service quality.
Instead of using traditional keys, barcode codes are printed directly to open the drawers, which are printed directly to help customers feel secure to shop without worrying about losing keys.
We believe that with the modern, easy-to-use and operational features of the MCU locker cabinet, the operation of the personal belongings management problem at EMART will be more efficient and productive.
About EMART Supermarket Vietnam EMART – Korea's number one retail supermarket chain, belongs to Shinsegae Group, a global retail company with more than 160 stores operating in Korea and China, with offices located in the United States and Japan. Emart Vietnam is invested to build up to 60 million USD with the usable area up…