Large-scale office of Vina Game Technology Group 
VNG Campus is the headquarters of one of the fastest growing technology corporations in Vietnam, with a total area of ​​up to 2.2 hectares, construction scale includes 1 3-storey building. The building can accommodate 2,500 people with full functional areas such as cafes corners, gyms, working areas… to serve employees, building neat, neat and scientific office spaces. Not confined to a conservative stereotype, encouraging creative, positive and energetic work ethic.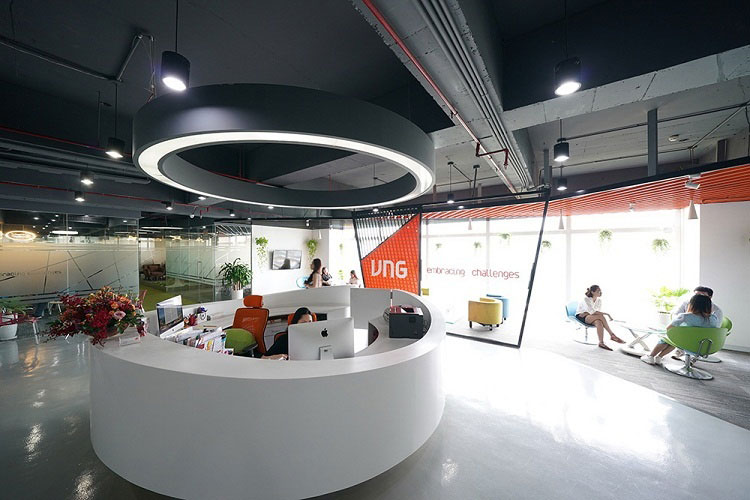 Vina Game Group's office is the largest used-floor building in Vietnam.
Provide smart interior solutions for Vina Game Office
Towards building an efficient, creative working space, bringing positive psychological efficiency, feeling close and comfortable, Vina Game has trusted in choosing an office decoration solution with smart furniture, compact, efficient use of space, and above all, integrating many functions in one product. A comfortable and safe workplace also helps employees to enjoy the working environment more.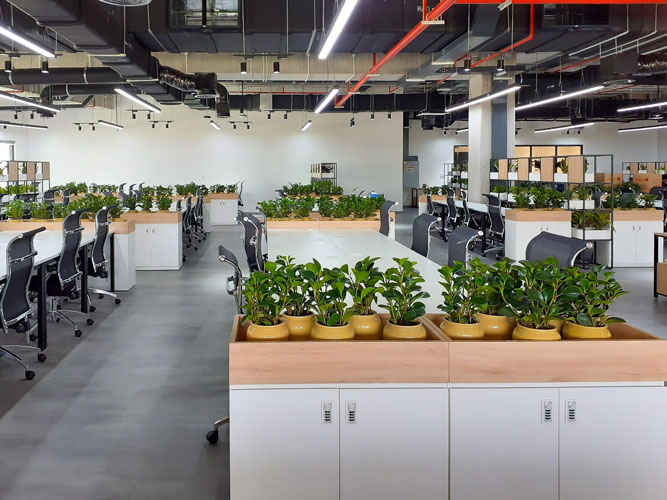 The workspace is open, well-lit and bright, bringing positive psychological effects to employees during the working process.
Nam Thuy Group also provides VNG Campus with a security key solution in wooden cabinets for document storage. With absolute security features, elegant and eye-catching design, this type of locker DL12 – smart locker security safety – for this wooden cabinet is a harmonious choice with the office space here.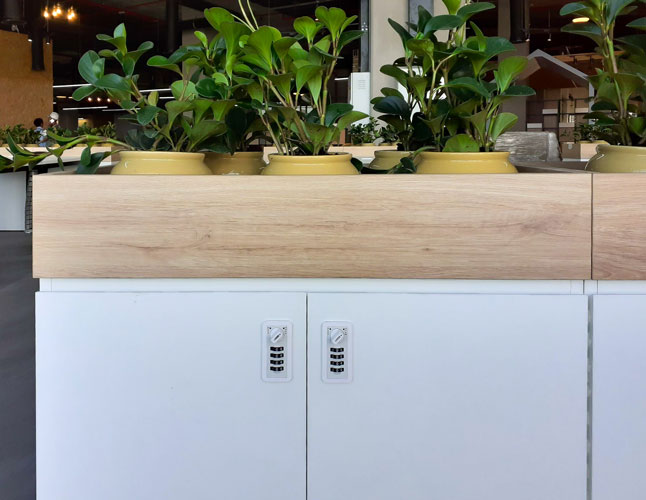 A close-up of wooden cabinets is fitted with a security lock.
To have a beautiful workspace is not difficult, but to create an effective workspace is a problem. With the dedication and meticulousness in the research, design and selection of VNG Campus furniture. We believe that the staff here will definitely love and work more effectively in their offices.
Nam Thuy Group are always proud of being the ultimate security solution provider here. We wish VNG and all the staff working at the "dream house" very much success in the future.
Large-scale office of Vina Game Technology Group  VNG Campus is the headquarters of one of the fastest growing technology corporations in Vietnam, with a total area of ​​up to 2.2 hectares, construction scale includes 1 3-storey building. The building can accommodate 2,500 people with full functional areas such as cafes corners, gyms, working areas… to…