Description
Product's detail:
Product's name
Hexa
Weight
9,56 kg
Color
White
Size
(Unit: mm)

Color
Material

Metal frame

MDF tabletop (waterproof)

Structure

3 metal legs, 1 leg with 2 wheels
There are 2 soles

Use

The table is designed for ages 6 and up

Allows for multiple configurations for collaborative work environments. Indoor use.

Warning

Do not stand, kneel or place heavy objects on the chair

Clean the device with a damp cloth or use warm water and mild soap

Do not use detergents, chemical solvents, and strong cleaners

Warranty
2 years warranty
Decoration of Hexa
The decoration of the table changes the environment compatible with the demand of users, acreage, and purposes of each school and teaching styles.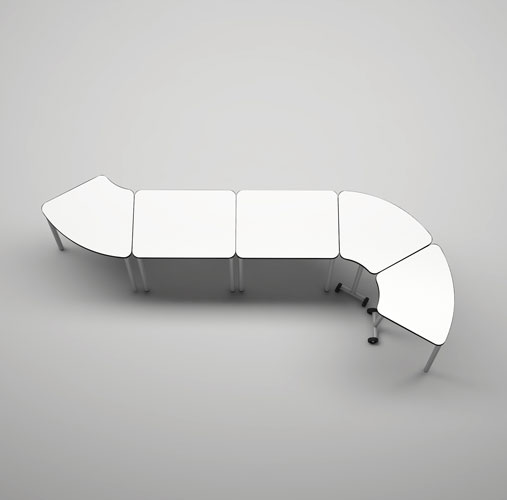 Advantage of Hexa:
Quality meets international standard

Convenient, versatile and suitable for use in many spaces

Suitable for an educational environment, training center, office,…